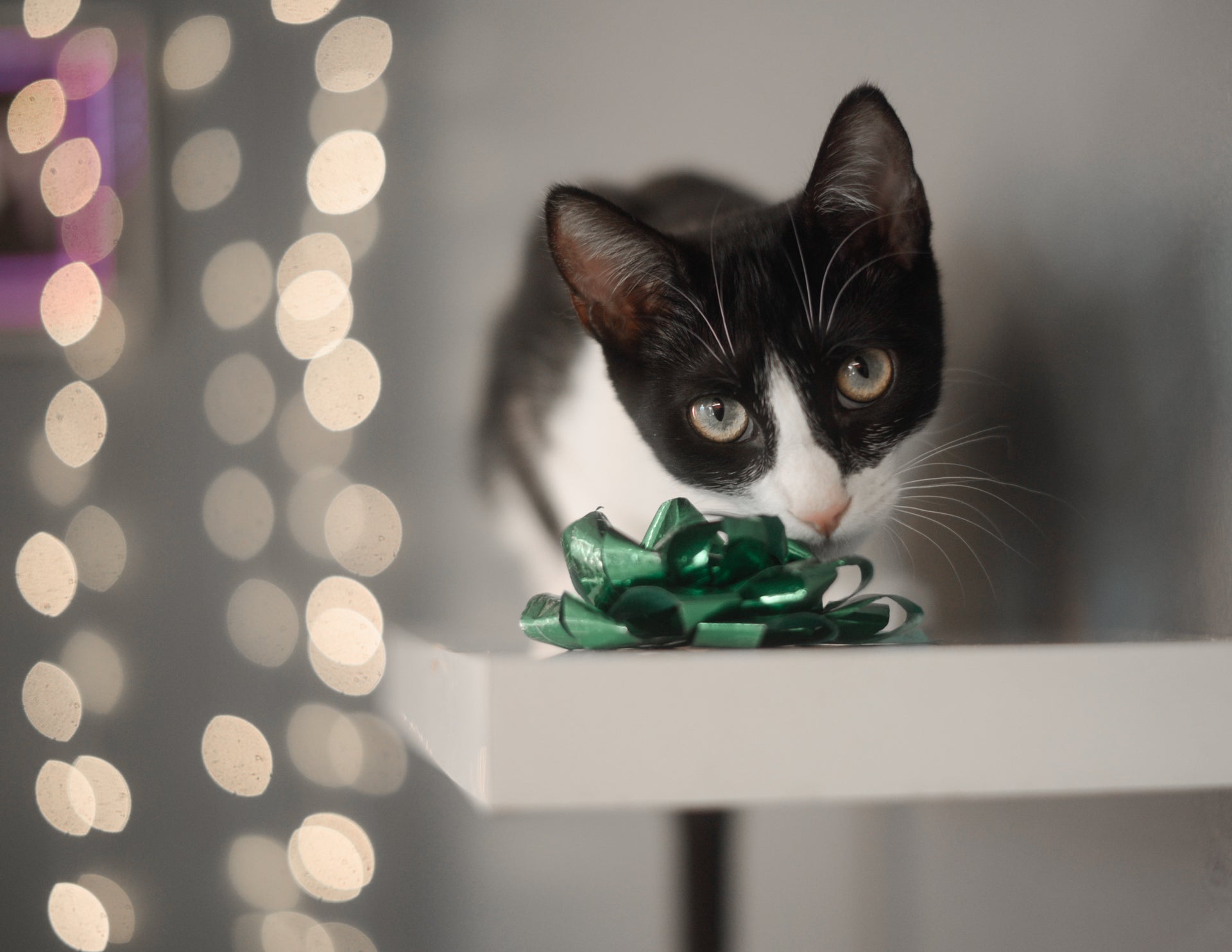 The Ultimate Cat Lover's Holiday Gift Guide 😻
Shopping for your cat loving family and friends just got easier! When you purchase any of the following items from us, you're supporting the rescued cats in our care ❤️ Here's our top gift choices! 
1- For the Cat In Your Life: 
The most important purrson we need to be talking about today! The cat in your life deserves the best gifts. After fostering over 800 cats, we've learnt one thing or two about what kind of things cats like! 
CHECK OUT ALL CAT PRODUCTS HERE
2- Now, Onto The Cat Lover In Your Life:
We have gathered our favorite cat themed gifts from small artisans all over the country so you don't have to! 
For example, our wine opener is a favorite!
Or the wine bottle stopper...
Or give the gift of a bottle of wine with this pawesome wine bag, it comes with little charms so no one gets confused about what glass belongs to what human ever again! 
We have one last drink related gift. The most adorable ice cubes ever!
3- For The Stylish Cat Lover: 
From the coziest sweatshirts to super soft T-Shirts, and accessories like reusable bags and dad hats, we've got it all! 
These sweatshirts are awesome!
With a pretty black and gold embroidered cat design, and it comes in several colors...
We also have super fashionable, soft as butter T-Shirts: 
The best cat dad also deserves a gift! 
And don't forget about the cat loving little ones! 
See a selection of many favorite shirts and accessories here! 
4- Let's not forget about the (suddenly) most popular accessory of the century, face masks! Cat themed are way better, of course. 
Check out all of our face masks designs here!
5- Not sure what to get? Gift cards are a great idea! Enjoy 25% OFF in-person visit gift cards by using code HOLIDAYS. We also have online store gift cards! 
Happy Shopping!
Your kitty friends at Cat Therapy. 
To learn more about our work with rescued cats and our mission, click here.