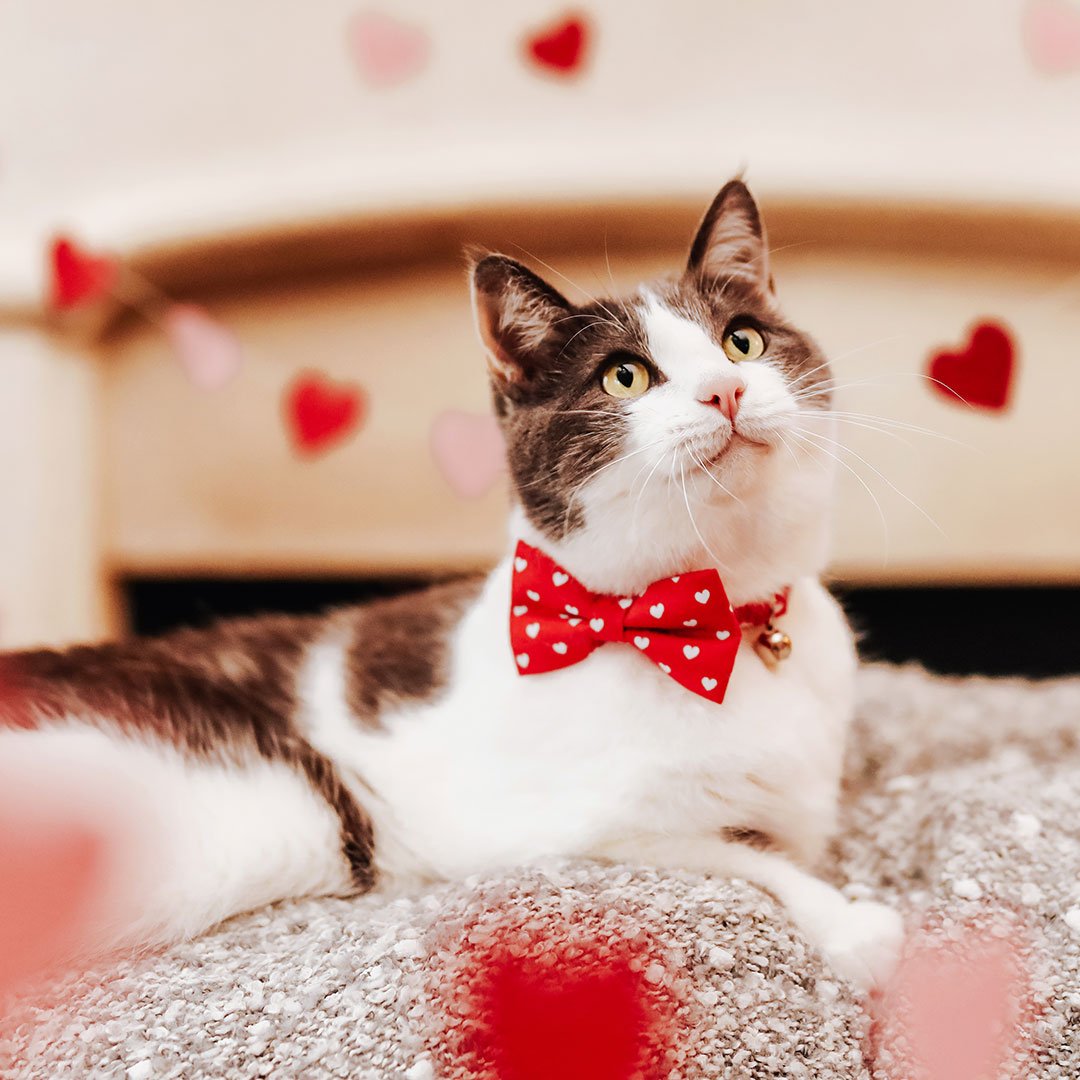 Valentine's Day Cat Lover's Gift Guide
We see Valentine's Day as an opportunity, if not an excuse, to do something sweet for our loved ones. That's not limited to a romantic partner, it can be a friend, your kitty or even yourself! Yes, we're huge proponents of treating ourselves, specially after that 2020 debacle of a year 😹 All of these gifts aren't extra soppy and they apply to anyone you love that likes cats!
The purrfect gift? Something that speaks to a person's interests and has meaning and value way beyond the object you're holding. Everything in our store is designed for the most discerning cat lovers and it also supports our mission of getting more cats rescued and into loving homes. It's a win win for cats and cat lovers! 
Now, there's a lot of awesome stuff in our shop, so we curated a selection of our favorites to help you choose! 
1- Time Spent With Cats T-Shirt. $34
We think cat lovers will agree that time spent in the company of such an intriguing, beautiful and loving animal is certainly never wasted! In our experience of fostering over 600 cats, we can tell you that they are grateful for everything we do for them. For us, time spent rescuing kitties is the best use of our time. 
This shirt is an expression of our favorite quote, in a design drawn by Cat Therapy's founder's mother, artist Marta Dachena. The vibrant colors and almost psychedelic style alludes to 60s art. You're not only wearing a piece of art, you're helping us rescue kitties by doing so! It is the perfect graphic tee! It comes in both women and unisex cuts as well as sweatshirt and the description includes sizing charts to assist you in shopping the purrfect fit. Shop HERE!
If you're loved one is more into minimalist designs, we definitely have some awesome shirts for them, but this one is our favorites! 
2- Cat Themed Face Masks. $20
When we pictured 2020's fashion, we never expected the most important piece would end up being a face mask. But here we are! If we have to wear them, why not make it fun? Cat Therapy face masks have a nose wire to ensure they don't slip down when you talk and adjustable straps for the purrfect fit. They are double layered for extra safety and a pocket for a filter if you wish to wear one! 
There's many designs going from subtle to statement, including leopard print face masks and other pretty and unique cat themed masks! SHOP HERE!
3- Cat Themed Shirts For Cat Dads $32
Cat Therapy wasn't going to forget about all of the crazy cat men out there! We organized our best unisex designs here, including our Best Cat Dad T-Shirt and Cat Sabbath T-Shirt, worn by Rob "Blasko" Nicholson, Ozzy Osbourne's bass player! 
4- A Private Visit To Cat Therapy. Starting at $50
Best gift ever? A room full of adorable rescued cats all to yourself! You can give the gift of kitty cuddles by purchasing a gift card here. A private visit for two is $50 on weekdays and $60 on weekends! It is scientifically proven that a visit to a Cat Cafe will improve your mood by 300%. If you live away from Santa Barbara, we also offer virtual visits that are super fun! BOOK HERE! Or get a gift card! 
5- A Cat Sponsorship. $35 for a one time, $25 for a subscription. 
The favorite, most meaningful gift of our list: A kitty sponsorship directly connects you with a rescued kitty in a "pen pal" type of way. They include a polaroid of a kitty assigned to you and a letter from them introducing themselves and telling you about their kitty lives at Cat Therapy! You can get it as a one time gift (perfect for Valentine's) or as a subscription. Either way, tell us who it's for and we will address it to your loved one! We can even ship it directly to them. 
Heartwarming? Check! Meaningful? Check! Cat lovers will adore this gift! SHOP HERE. 
6- Is Your Valentine Feline, Not Human? They'll appreciate this super cozy and cute blankets! 
We hope this was helpful!
-----